Palletizers
Packing & palletizing
Palletization cells with compact robots. Designed to occupy the minimum space
possible, they allow palletizing on each side, improving the autonomy of the installation. The great advantage of these cells is that a finished pallet can be removed while the robot palletizes on the other side, avoiding stops during the pallet change. A safe system for operators with CE certification.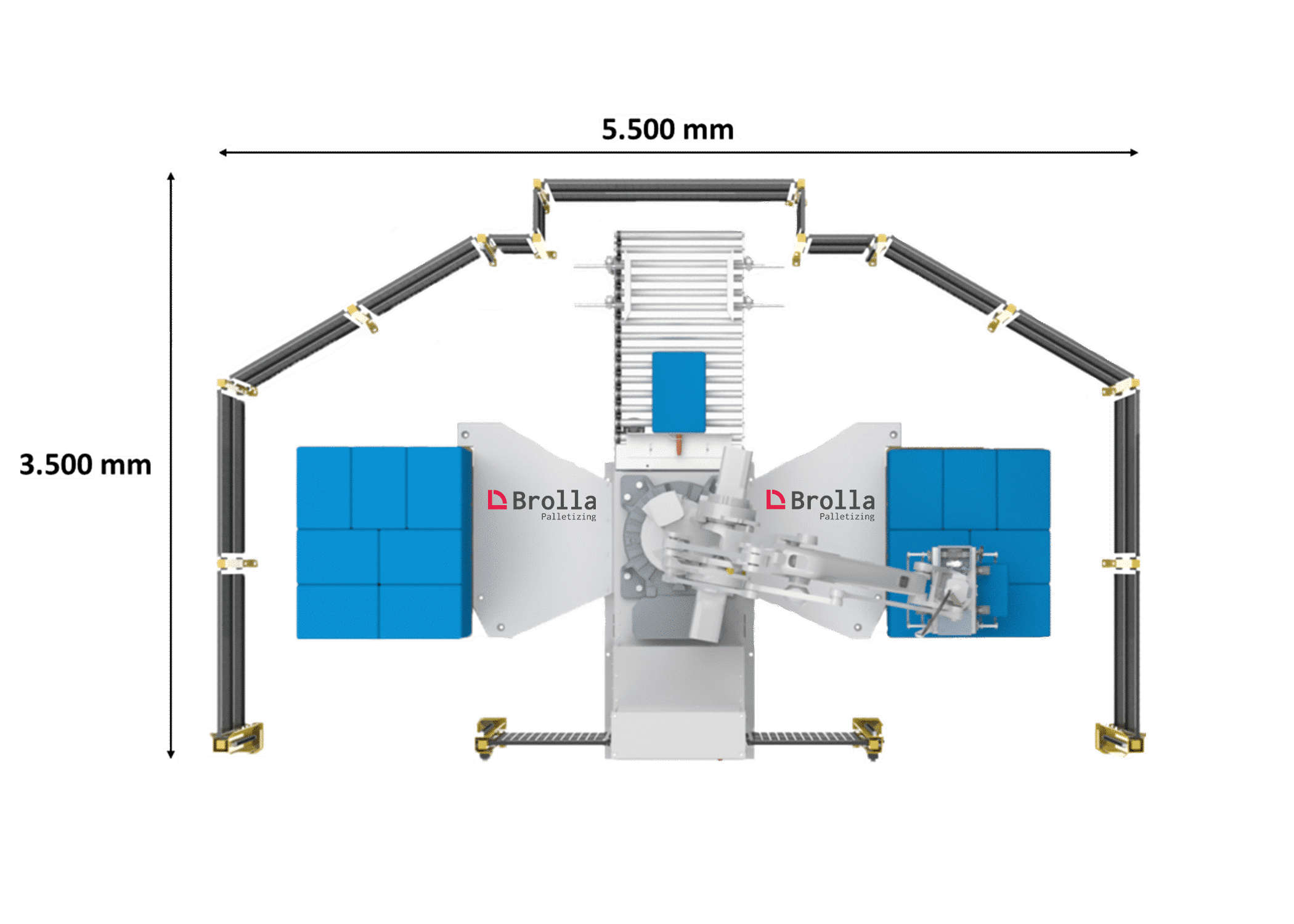 Gripper adapted to the product

Optimized movement

High reliability

Minimum footprint of 18 m2

Maximum production of 12 cycles/min

Pallet height of up to 1.800 mm

No stops when introducing or extracting pallets

Simple assembly (Do it Yourself)

Easy creation of palletizing programs

One-year warranty
The cells can work with different products: bags, boxes, cans, coils, etc. Just provide us with the characteristics of the product to be palletized at the time of ordering.
The set is designed to come pre-assembled and programmed from the Brolla factory. The installation at the workplace is simple and quick.
It has a screen where all palletizing data can be easily modified, created, or accessed in an intuitive manner.